"There is no fear in love [dread does not exist]. But perfect (complete, full-grown) love drives out fear, because fear involves [the expectation of divine] punishment, so the one who is afraid [of God's judgment] is not perfected in love [has not grown into a sufficient understanding of God's love]." 1 John 4:18
...mmm, I've heard this said a lot. I've lived with anxiety, I guess for most of my life. Actually someone said this verse to me a couple of times during a season of my life. I remember listening to that over and over again...perfect love casts out fear. I understood it but I don't think I like "aaaactually" understood it...lol, you know what I mean. Now after I went off the cliff in another season of my life, I learned in my heart that there was someone who loved me beyond my wildest imagination, beyond my wildest dreams.
I knew this but could not admit it for myself that my Lord loved me. That He cared enough for me to even be interested in the very details of my life. I knew God loved me because it's been said so many times to my hearing but I didn't grasp the depth of understanding that He does love me. That He has love that is so rich for me, That He's actually looking out for my yesterday, today and tomorrow and He can see the things that I can't see. So even now when more anxiety is added to my life I try to consciously sense when I'm anxious so that I don't dwell on worrying but rather, I pray. It's better now because I am able to rest in His love, in the knowledge that He's got me. His peace washes over me. I just tell Him, "Pops, what's up for tomorrow? Could you please give me peace so that I can rest tonight? I know I'm anxious about this area of my life but if I really believe in your perfect love, help me hold on to Your peace🙏🏾. Could You please show me Your love right here?"

Sometimes while doing nothing or something like lying down, driving, washing dishes or cooking, I just burst out in tears. Eeerrm, that's not my behaviour. I'm not like that but the last time, I was thinking of a season and some things and people - a season of learning things that will stay with me forever. I just suddenly burst out in tears out of nowhere. I realised what it was. It was anxiety. I was getting anxious because I probably felt I was about to get off a season I didn't think I did well in...I felt I had messed up and didn't know how I was going to get over that or how it would impact the next steps I take. Change...pain...hurt...regrets... I don't like not being able to control or know my next step. I'm like, "Let's just stay in this season of life for a bit longer and enjoy it till I know what the next few steps entail, then we can take the next step." But then, there's the fire to dream, to live and then the fear of not knowing, of making mistakes, of not being good enough. These always seem to hit harder…😕...haha... This is where faith comes to play. We've been called to a life of being comfortable in not knowing what tomorrow holds but we trust in the sovereignty of God. It comes with His peace washing over us with this calmness which make us know that He's got us. And you get better at it with time. For some, it might be going to school and meeting people who are unkind, or some sort of mid-life crisis where you begin to ask yourself what exactly you want in life or what the way forward in your life is. Sometimes it might just be overwhelming situations hitting me back-to-back but God sees through every stage. And He's always there to keep us. And He is always looking out for me in places that I didn't see and so that's what I focus on.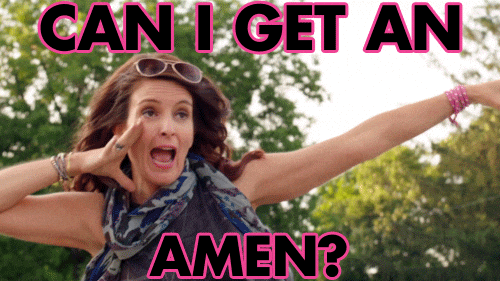 There is so much we can learn from David, the man God described as the man after His heart. You see, David like us must have wondered about so many things in his life. Though, he was humble and very obedient to God, he must have been anxious about virtually every single stage of his life. David was anointed king at about 17 years old. When David was anointed, I figured he would have asked himself, "Now what?". It took him 15 years to transition from the king's armour bearer, son-in-law and musician then he became a "fugitive" on the run for so long before finally becoming king. One thing that stood out in David's life was that he always sought solace and rejoiced in God. His life is a testimony of the presence of God in the midst of pain and uncertainties. We learn that also in the life of Jesus in the garden of Gethsemane when he was praying in agony so much so that His sweat became blood. He processed His pain in the presence of His Father. I think so often when we don't understand why something is bad or is the way it is, we always back away from God. Which shouldn't be the norm. I am learning from the lives of these two important people the healing in telling God the truth about the way I feel and processing my pain in His presence.
It takes trusting that He has your best interest at heart to honour Him. His word says, without faith, it is impossible to please Him. He fore warns that in this world we would have "trouble" meaning, our life will certainly not be blissful and incident free but we get to do life with Him if we trust Him. We get to have His peace in our heart knowing that it is all for our good and for His glory.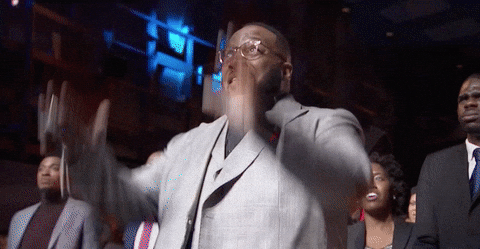 "These things I have spoken unto you, that in me ye might have peace. In the world ye shall have tribulation: but be of good cheer; I have overcome the world." John 166:33 (KJV).
Just keep your head in the game. Stay strong because I believe when attacks like that come when you're about doing something, it just means you're meant for something great. It's just noise the devil wants to cloud our minds with. It's not real. Speak to it to be quiet and turn to God, ask Him to show You what He has for you...He longs to fellowship with you.
Ps: if you think you have messed God's plan so much that you can not go back to Him to restore fellowship, you are greatly misinformed. You, my dear, are not that powerful to mess His plans. So go on and do life with him. He is exceptionally fond of you ❣❣❣.